Category Archives:
ARTS & CULTURE
All things that aren't entirely hip hop based but still connected to the movement
Brisbane's home of hip-hop, Karsniogenics are proud to present the sophomore release for GAZ HAZARD and his label debut, the uncompromising and incomparable, WELCOME TO GULLYWOOD.
Following 2012's cult classic Hazardous To Your Health, W2G plays as the perfect juxtaposition between Gaz's criminal past and his current path in life; as a family man, business owner and MC.
After a lifestyle change and rebuilding Gullywood Studios Gaz decided to commence work on the follow up to his independent debut, 6 years in the making, W2G works as Gaz's salvation and redemption, a testament to a life lived and the lives lost along the way.
The title track WELCOME TO GULLYWOOD kicks the album off with features from 750 REBELS veteran KEN OATH on the hook and a standout second verse from one of Gaz's great friends, another stalwart of the Australian hip-hop game of both Hired Goons and 750 Rebels crews; the on stage and microphone monster BIGFOOT.
WU TANG is a LAZY GREY produced burner that elaborates on Gaz's time spent on the opposite side of the law and how the music then influenced his actions and continues to do so to the present day. A vivid true story of underworld dealings that Scorcese himself couldn't have scripted.
Wretched poetry is the order of the day on INCOGNITO. Produced by and featuring long- time friend, collaborator and Hired Goon veteran TORNTS, the two street level warriors trade bars like Spartans over a murky and belligerent soundscape that is without doubt an album highlight.
Prolific Adelaide producer REALIZM contributes three heat rocks with one of the standouts being HINDSIGHT. An amazing and soulful production, REALIZM lays the perfect bed for Gaz to give you a brief insight into how he used to live, in his own words;
"As a young man I got involved in some heavy shit when being infiltrated by an undercover cop in a police investigation where they offered sums of cash for lists of goods. This is called Entrapment but it's a law that does not exist in this country and so the whole crew got pinched and copped our charges on the chin.. As you do in my world."
Alongside the afore mentioned highlights, packs a crew heavy ensemble without sounding guest heavy or overbearing. GAZ HAZARD shines alongside the likes of KEN OATH, BIGFOOT, TORNTS, LAZY GREY, SUSS ONE, JAKE BIZ, OVERPROOF PETE, SIMPLEX and PORSE 1 with a heavy roster of production assists from LAZY GREY, TORNTS, REALIZM, HEATA, AKIDCALLEDCHUBZ and DONTEZ of KINGS KONEKTED; all showing up to lend a fluid and complete sound to the album. Karsniogenics Head honcho DJ DCIDE lends cuts to several tracks while also overseeing the overall arrangements and flow of the record.
WELCOME TO GULLYWOOD plays like Gaz's magnum opus, an amazing collection of tracks that display phenomenal growth as not just an MC but as a man. As an MC, Gaz brings an incredible ear for beat selection – on clear display across W2G – and spits with a brutal honesty few could muster, because very few have tread the path GAZ HAZARD has. WELCOME TO GULLYWOOD is as entertaining a listen as it is intensely personal and brutal.
A funky journey through the heart and mind of someone that has been there and lived it, WELCOME TO GULLYWOOD.
Once again it's on! 2017 DMC dates are here. This year has seen a major resurgence of the Hip Hop DJ and a new generation coming through flying the flag. But I must say, there are some fuckboy stiletto button pushers out there that need to be served a few lessons this year!
Victoria starts off proceedings on August 11th 2017. Keep an eye out for the kid Wallzee (VIC) who is hungry as fuck to take out weak toys. Go in homie!
Legend Total Eclipse of the mighty X-ECUTIONERS will be showing his skills for all y'all scratch junkies to froth over!
Hit up http://www.dmcaustralia.com.au for more info.
Karsniogenics MC "Suss One" will be bringing the heat at the end of this month for the launch of his EP "Konekt Game". Suss has been around for a minute now and is sure to smash this out the park with a stellar local line up and hosted by the king Len-One.
Gaz Hazard & DJ DCE will back the great man on stage, ensuring a killer night for all fans.
Brisbane stand up!
Pre-sales are available here at http://woollymammoth.com.au or 20 clams on the door.
Website – http://www.karsniogenics.com.au
Check Suss One's filmclip from the "Konekt Game" EP below, Executed by Josh Davis & Heata HG.
–
The mighty "Watch Your Step" will be celebrating it's 10th Anniversary this July 21st & 22nd 2017 in Brisbane, Australia. An exceptional night run by the legends Paolo, Len-One & Gaz Saint that will feature Mod, Soul, Garage & Funk DJ's from around the country joining forces to bring you the best in 45's from their amazing and powerful collections. This is a weekender held over 2 big nights and on top of that, the Saturday will boast a record fair from 1pm til 4pm. If you haven't checked out one of these nights, we highly recommend that you do. It's going to be nothing short of large!
Click on the flyer above for more details or….
Hit up their Facebook page for more info….

With an emphasis on quality designs and garments Australia's hip hop pioneers, the 750 Rebels are set to launch their new clothing based web store.
The 750 Rebels have been active as a collective within hip hop culture in Australia for almost 20 years and have solidified their place among the greatest crews in the country.
Their "hockey style" logo – designed by graffiti pioneer Malis – is immediately identifiable and synonymous with the group's unapologetic approach to music and art.
For the past decade 750 have sold out their limited logo print T-shirts and hooded jumpers upon printing having rarely met the demand that existed for their clothing.
With the new web store 750 Rebels aim to not only fulfil the demand for their product but introduce new and limited designs, kicking off with their "Visionary" crewneck jumpers.
Inspired by the Los Angeles based skate and footwear company Vision Street Wear, the crew have reinterpreted the celebrated branding with a focus on the future.
Having vision requires the knowledge of what once existed and the focus to reimagine the possibilities of what can be, the way we dress is an extension of our individual creativity.
With roots entrenched in the traditions of hip hop music and culture the infamous 750 Rebels have their sights set firmly on the future of their brand, and beyond that, the future of global streetwear.

The 750 'Visionary' crewneck jumpers are available tonight from 7:30pm AEST at www.750rebels.com. These are mad limited. Don't sleep!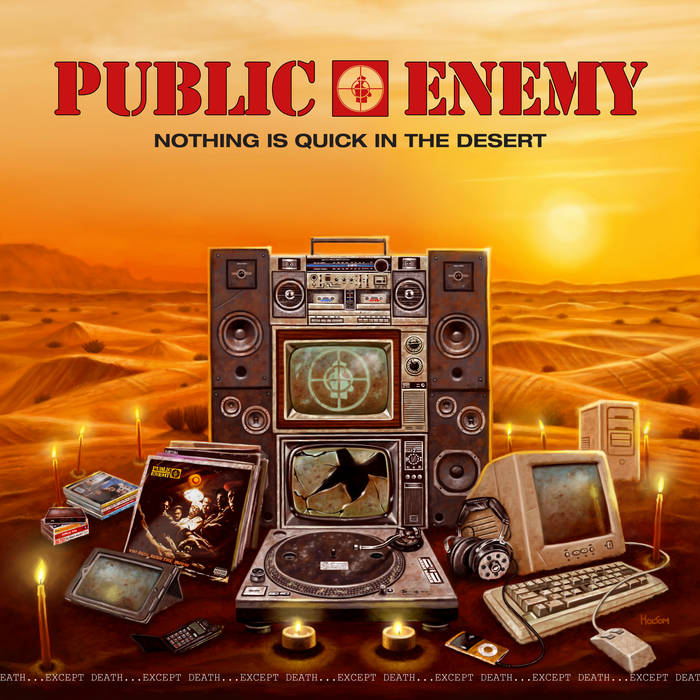 Legendary Public Enemy have just released their new studio LP on their 30 year anniversary and have decided to give a lil' sumthin back to the fans worldwide as a massive thank-you…..a free download of the said LP.
Thank you PE and now a word from the Minister himself….
"After 30 years, 106 tours across 105 countries and countless records, THANK YOU! This one is on Public Enemy. Get it while it's free. "
– Chuck D
http://bandcamp.com/download?from=email&id=705942802&payment_id=1322724185&sig=b6d35461defa463003aa572d17bc26a5&type=album
Hellsburnian Tornts remains one of the most consistent artists in the country with his latest offering Life Death Truth officially dropping today. Handling the majority of production himself, Tornts drops sinister street visions in his signature style. Available for purchase direct on his band camp page. Hired Goons!!
"Interference" is a limited run of 20 homemade CASSETTES mixed live by DJ Heata. But it's not what you think. During the course of working on my forthcoming official album "Executions" (due for release in the summer of 2017 through the mighty Unkut Recordings), I got distracted one night by crazy synthesizer records and decided to make a DJ mix unlike anything I had done before.
This is NOT a Hip Hop mixtape, but a collection of weird & wonderful synth music from wax LP's spanning from the 60's to the 80's. There are no beats or singing on here, but a stack of bizarre, evil & at times beautiful synthesizer arrangements. The mix is 90min long spread over two sides and is mixed live in one take each straight to tape with a few live synths and samples played over the top. The tapes used are brand new TDK's from my personal stash.
If you're up for something a bit different , and perfect for that late night steez, check this out. A massive thank-you to the visual master Joshua Davis for the photography & artwork.
Limited to 20 Cassettes only.
10 x Black Cover – Recorded to TDK D90
10 x White Cover – Recorded to TDK B90
$16 inc. postage to anywhere in Australia. Please email for postage if you wish to purchase from overseas.
Available for purchase here on Runroyal.com Thursday June 8th 2017 at 8pm AEST.
THANK-YOU EVERYONE *****SOLD OUT*****
The following is a statement from Lazy Grey with regards to recently aired SBS viceland documentary below. I'd say for the most part our subscribers know whats up but the more people this can reach the better.
First off, i want to say thanks to those that had my back on these recent events. I saw those that spoke out to support me when i got thrown under the bus, and those that said nothing. I see you.
The way SBS portrayed me in their recent Viceland Episode, making me the poster boy for a racist white Australian rap culture is fucking putrid.  And in true misleading journalistic fashion, they used a couple of sound bites, an ignorant narrative, tied in with an interview with some uniformed children talking on the future of Hip Hop on this continent. I have never, and will never, rely on the media to inform me on what Hip Hop is. It has been a long hard slog to get an ounce of respect, or some acknowledgement for the music we made, way before rappers sold out festivals and stadiums all over the country.
 Its typical for the media to use divide and conquer tactics, so we all turn on each other, instead of coming together and focusing our attentions to chanting down Babylon.
Don't take my advice, do your own research. There needed to be a Have a Beer. There needed to be a Matty B's Fridays. There needed to be The Herds Scallops, so we can look back and see how far its come. Peace to the O.G's from a time before my time. And peace to the future kings and queens.
Fuck you SBS and fuck you Viceland for presenting such a biased and limited view. I would expect this click bait journalism from channel 7, 9 or 10 but not you guys. Two middle fingers for you!
Respect the General