PUBLIC ENEMY – "Nothing Is Quick In The Desert" (FREE DOWNLOAD)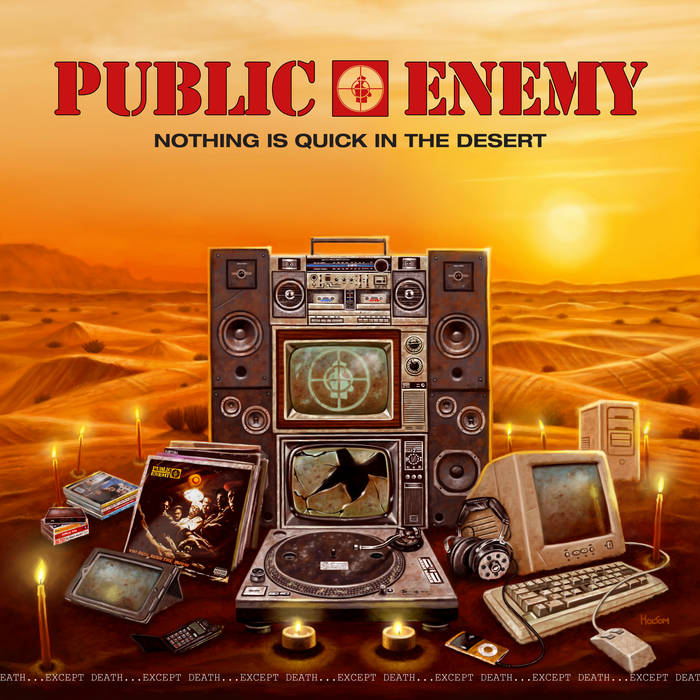 Legendary Public Enemy have just released their new studio LP on their 30 year anniversary and have decided to give a lil' sumthin back to the fans worldwide as a massive thank-you…..a free download of the said LP.
Thank you PE and now a word from the Minister himself….
"After 30 years, 106 tours across 105 countries and countless records, THANK YOU! This one is on Public Enemy. Get it while it's free. "
– Chuck D
http://bandcamp.com/download?from=email&id=705942802&payment_id=1322724185&sig=b6d35461defa463003aa572d17bc26a5&type=album
Posted on June 30, 2017, in ARTS & CULTURE, DIGGIN' FOR GOLD, DONT SWEAT THE TECHNIQUE, FREE DOWNLOADS, LOCAL KNOWLEDGE, NEW RELEASES, NY REALITY CHECK and tagged chuck d, dj lord, flavour flav, Free Download, public enemy, S1W's. Bookmark the permalink. Leave a comment.